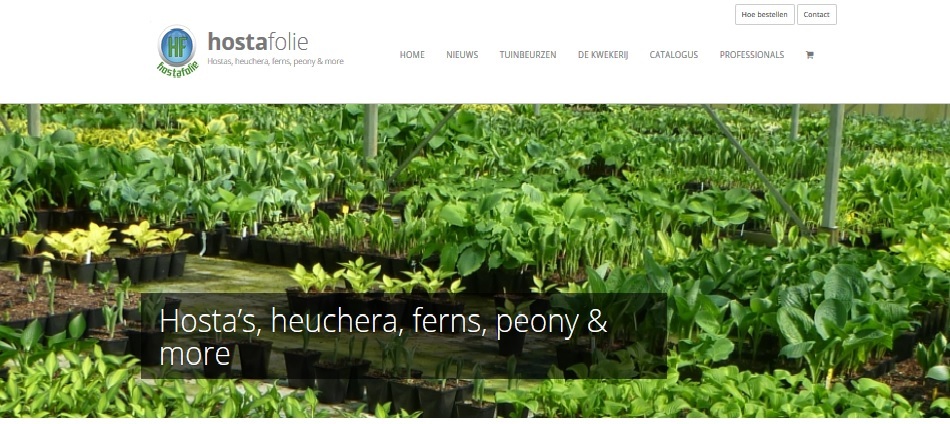 nieuwe site
Welcome to our new website

The new website is made more simple and user friendly.
It was also adjusted to the new standards for smartphones and tablets.
The new catalogue has now bigger photos and a better overvieuw

On the tab "garden shows", you can find all the information about every differen garden shows.

The page "the nursery" contains informatioen about our nursery, open days, location, ...

At "news" you will find regularly messages. A report from a garden show, pictures of our nursery, pictures from plants in flower, ...